EasyUEFI v4.9.2 Technician WinPE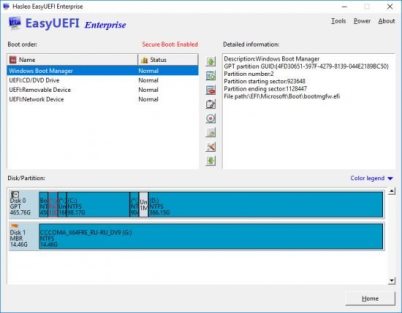 WindowsPE bootable ISO file for CD or USB stick.
The easy way to manage UEFI boot entries.
EasyUEFI is a software to manage the UEFI boot entries. You can use it to create, delete, edit, clean up, backup and restore UEFI boot entries, specifies a one-time boot entry for the next restart, or change the boot order without entering BIOS setup.
Create, Delete and Modify UEFI Boot Option
Backup and Restore UEFI Boot Option
Disable and Enable UEFI Boot Option
Boot Into UEFI firmware settings (UEFI BIOS) from inside Windows
Specifies an One-time Boot Option
Change UEFI Boot Sequence