MAGNET AXIOM 5.4.0.26185 Multilingual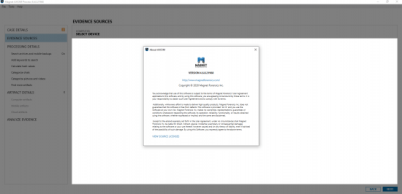 The most comprehensive, integrated digital investigation platform. You need to recover evidence from the most sources and analyze all digital evidence in one case file to ensure that no correlations are missed. Magnet AXIOM is the only platform that captures and analyzes smartphone, cloud, computer, IoT, and third-party image data in a single case file.
AXIOM HELPS EACH STEP OF AN INVESTIGATION
AXIOM for Image Extraction
Devices in investigations are piling up. Use automation to queue multiple devices and device types for image acquisition.
AXIOM for Data Recovery
Artifacts hold the most relevant digital evidence. Find more artifact data from more sources.
AXIOM for Data Analysis
Increased data volume makes analysis cumbersome and time-consuming. Layer filters and use multiple views to surface the most relevant results.
AXIOM for Reporting
Share results that are easily understood by teams at any level of technical ability.
A BETTER INVESTIGATIVE STARTING POINT
You need to efficiently recover the most data. The most relevant evidence is in the artifacts related to a user's internet activity and communications. Use AXIOM to get the deepest artifact data and verify with integrated file system access.
GETTING TO THE KEY EVIDENCE QUICKLY
You need to surface data quickly and make thorough, reliable, and fast decisions. Magnet.AI, an industry-first machine learning technology in AXIOM, searches content and suggests conversations that indicate potential child luring, quickly and credibly narrowing results.
THE MOST FLEXIBLE SOLUTION ON THE MARKET
You need to review digital evidence in multiple tools. AXIOM's flexibility and platform-agnostic approach enables you to ingest nearly any computer, smartphone, or cloud image.