Ontrack EasyRecovery Professional / Premium / Technician 15.2.0.0 Multilingual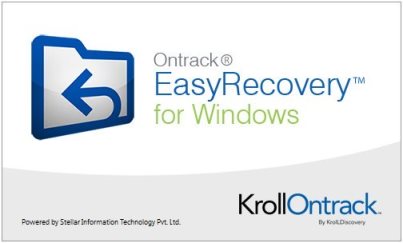 EasyRecovery™ software products offer home users or businesses complete solutions for their data recovery, file repair and disk diagnostic needs. Depending on your data loss situation software is recommended only when your hardware or computer system is functioning properly.
The most advanced edition with Network Recovery Support for companies that need to protect multiple workstations. Equipped with Hardware and Software RAID Recovery support and an enhanced set of recovery tools, including: Mail Recovery, Hex Viewer, SMART, Bad Block/Block Usage Diagnostics, Imaging tools, Copy Disk and Refresh Disk.
Ontrack EasyRecovery Software Advantages
Network support for recovering remote systems (Enterprise Edition)
Hardware RAID and software RAID recovery, including stripe sets and mirrored drives (Enterprise Edition)
Recovers data from disk image files (Encase E01,RAW, AFF and Winhex) (Enterprise and Professional Editions)
Easy-to-use with a fully automated wizard that walks the user through the program
Data protection through standard write system API, which minimizes the chance of disk corruption
Recovers data from FAT12, FAT16, FAT32, NTFS and NTFS 5 file systems
Recovers data from HFS/HFS+, HFS+, HFSX and HFS Wrapper file systems
Recovers from an emptied recycle bin, command line and from within System Explorer
size limitations associated with DOS-based programs
Formatted drive recovery
Lost partition recovery
Recovers files based on a unique signature allowing for recovery from RAW data
Recovers from all types of digital media, HDD/SSD drives, flash memory devices, external USB media and all other types of removable media
Allows for the preview of files before recovery
Supports SATA/IDE/SCSI
Supports CD/DVD media recovery (ISO9660/UDF combined with ISO9660) and Oracle® Linux media (Ext2/3)
Allows the user to view a selected e-mail database, and shows both existing and deleted e-mails for printing or saving to a hard disk (Advanced tools)
View the selected disk in a hex editor and search manually for data. Choose this option to view the selected disk contents by the help of a hex viewer. It allows you to search the disk by hex patterns (Advanced tools)
Gives the user a graphical representation of the selected disk, including bad blocks, used blocks and free blocks. Displays the hard disk S.M.A.R.T. attributes, which allows the user to monitor the drive parameters, such as disk temperature, power-on hours, error rates, etc. This allows the user to monitor the health of the storage system and any pending failures (Advanced tools)
Restore any disk image file back to the selected disk (Advanced tools)
Copy the selected disk to another disk (Advanced tools)
Allows for archive media to rewrite and verify data blocks. Hard disk drives are designed to be used regularly, not stored on a shelf for months or years. The magnetic strength of the digital bits recorded on a drive slowly decays when that drive is disconnected from a computer. After many months, this effect can cause data files to fade, sometimes becoming unreadable (Advanced tools)