SQL Delta for Oracle 6.6.1.206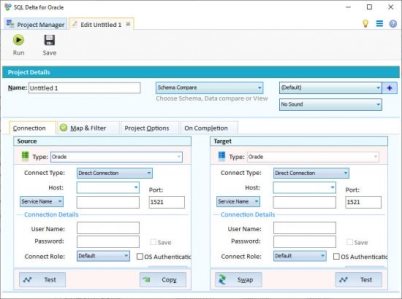 Compare and Sync Schema and Data for Oracle databases.
SQL Delta for Oracle
Run two or more projects side by side in separate tabs, whether it's two schema compare projects on completely separate servers or a schema compare and data compare project on the same server.
Because each process is run in separate threads you can be reviewing or even running an update script while waiting for other compare processes to complete.
Group Projects
You can assign each project to a project groups making organizing your projects easier. You can place all your data compare projects into a data group. Place a specific server group of projects under one group.