Serato DJ Pro 2.5.10 Build 700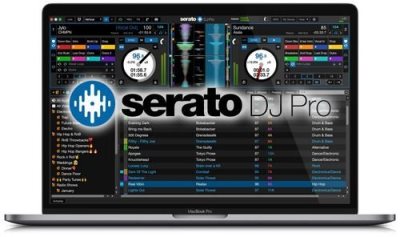 Serato DJ has a brand new look and a greatly improved software layout, optimized for simplicity and a great experience. The new interface also offers two and four deck view modes for four deck controllers, alongside improvements to the cue point and looping controls, which now allow you to display either 8 cues, 8 loops or a combination of both depending on how you perform.
Reloop Terminal Mix 2 and Terminal Mix 4 Support
The Terminal Mix 2 and Terminal Mix 4 are now supported as Serato DJ controllers*. When activated, these controllers offer the following:
Great new FX Powered by iZotope including: Delay, Echo, Ping Pong Delay, Reverb, Phaser, Flanger, Distortion, High Pass Filter (HPF), Low Pass Filter (LPF), Combo HP/LP Filter.
Recording.
MIDI mapping.
More Cue Points: set and trigger up to 8 Cue Points.
Looping: Manual, Auto and Loop Rolls are all available.
Sync and Auto Tempo Matching.
Crates and Smart Crates.
SP-6 Sample Player.
Channel Fader Start.
Interoperable with Scratch Live, ITCH, DJ Intro and iTunes Music Libraries.
Support for whitelabel.net Files
Support for Serato Video.
* Requires purchase and activation of Serato DJ License.
Pioneer DDJ-SX Updates
Added Previous Track function to Shift + Cue button.
Removed SP-6 bank select buttons on pads 7 & 8 in Sampler mode.
Pioneer DDJ-ERGO Updates