TapinRadio Pro 2.15.6 Multilingual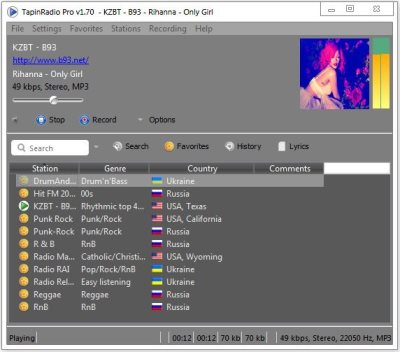 TapinRadio is a simple and reliable application that allows you to listen to your favorite radion stations on the internet. It has a simple, comprehensive interface that will quickly guide you through all its options. Another fine radio player has come to town – we don't want to scream about it and we are fairly sure it's not the best
. But it is free and pretty cool so we really hope you enjoy it.
Features:
TapinRadio is simple, reliable and just works.
Main features are:
* Plenty of stations to choose from
* Supports most of the internet radio formats – mp3, wma, ogg vorbis, aac+ and so on
* Quick and reliable search
* Smooth switching between stations
* Record what you are listening to – including separate song files
* Automatic checking for software and stations
* Runs on Windows XP, Vista, Windows 7 (32 and 64 bit)
* Show your favorites in groups
* Sleep timer to shutdown TapinRadio or even your computer!
All completely free.