WinZip Install Protector 2.10.0.26 Multilingual (x64)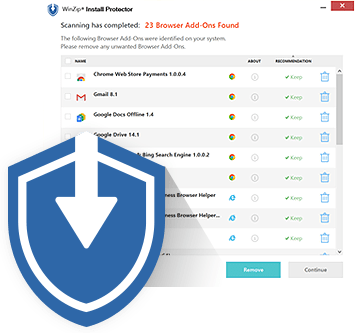 WinZip Install Protector helps you download and install applications with confidence. It monitors your download and alerts you when it detects unwanted add-ons. If your installation made adjustments to your browser settings,WinZip Install Protector lets you revert unwanted changes in just a few clicks.
Features:
Install with Confidence
Enjoy worry-free installations of any application with WinZip Install Protector there every step of the way.
Remove Unwanted Browser Add-Ons
Scan and easily remove sneaky browser add-ons across your Internet Explorer, Chrome and Firefox browsers.
Hassle-Free Protection
Designed to stay out of your way, WinZip Install Protector is light on resources and only shows up when something needs your attention.
Trusted and Recommended
WinZip products come highly recommended as a trusted solution for your PC by industry experts.